Affiliates
Realtor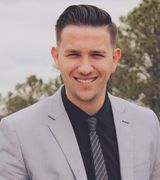 Derrick Gregory
We have been working with Derrick since our business started here in Lehigh Acres. He is very friendly, outgoing, and  will do anything to help get a deal closed quickly and professionally. His extensive experience with investors has made him an excellent resource for helping us locate, buy, and sell properties.
While he does do some Real Estate investing of his own, his priority is to meet the needs of his clients as a Real Estate Agent.
Brokerage: Porter Davis Real Estate Brokerage
Phone: (239) 206-4128
Address: 3900 Colonial Blvd #1 Fort Myers, FL  33966
 

---
Title Company
L.A. Title Solutions LLC
This title company has handled escrow for most of our properties. They provide friendly and knowledgeable work that has helped us avoid closing issues in the past.
Website: http://www.seprotitle.com/
Phone: 239-368-2444
Address: 1130 Lee Blvd, Lehigh  Acres, FL 33936
---
Attorney
 Knott Law
We work specifically with Mark Ebelini at this law office. Mr. Ebelini always provides a quick and professional service to our business that goes above and beyond any previous law firm we've used in the past. Knott Law specializes in real estate law and are willing to help you with an honest approach and invaluable knowledge.
Website: knott-law.com
Phone: 239-334-2722
Email: mebelini@knott-law.com
Address: 1625 Hendry St Ste 301, Fort Myers, FL 33902
---
CMA
GED Financial Services LLC
Glen Sikorski is a down-to-earth, friendly, and knowledgeable CPA. He does things exactly as he says he will and offers advice generously.
Phone: 239-822-2860
Email: gsikorski@comcast.net
Address: 10521 Diamante Way, Fort Myers, FL 33913
Get our Free Newsletter and Free E-Book "The #1 Strategy for a Successful Retirement"
Categories